Parts Questions
GM Part No.: 12337820
Strap,Airbag Wiring Harness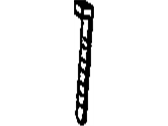 | | |
| --- | --- |
| Part Description | STRAP,I/P |
| Other Name | Standard Parts |
| Manufacturer | GM. This genuine GM part is guaranteed by GM's factory warranty. |
Why choose

GM Parts Giant
Dedicated Service

Your complete satisfaction is our #1 goal

Lowest Prices

Best deals on genuine OE parts from dealerships

Fast Delivery

Orders are processed and delivered promptly
Part Fitment
| Make | Model | Year | Year Make Model | | Important vehicle option details |
| --- | --- | --- | --- | --- | --- |
| Buick | Allure | 2005-2009 | 2005-2009 Buick Allure | 6 Cyl 3.6L, 6 Cyl 3.8L, 8 Cyl 5.3L | CX (US)/ALLURE CX (CAN), CX 4 DOOR, CXL 4 DOOR, CXL(US)/ALLURE CXL(CAN), CXS 4 DOOR, CXS(US)/Allure CXS(CAN), SUPER SERIES 4 DOOR |
| Buick | Cascada | 2016-2018 | 2016-2018 Buick Cascada | | UPLEVEL 2 DOOR CONVERTIBLE |
| Buick | Century | 1987-2005, 1983 | 1987-2005, 1983 Buick Century | 4 Cyl 2.2L, 4 Cyl 2.5L, 6 Cyl 2.8L, 6 Cyl 3.0L, 6 Cyl 3.1L, 6 Cyl 3.3L, 6 Cyl 3.8L | CUSTOM, CUSTOM 2 DOOR, CUSTOM 4 DOOR, CUSTOM STATION WAGON, GL, GLX, GS, LIMITED, LIMITED 2 DOOR, LIMITED 4 DOOR, LS, REGAL, SPECIAL, SPECIAL 4 DOOR, SPECIAL STATION WAGON |
| Buick | Electra | 1982-1990 | 1982-1990 Buick Electra | 6 Cyl 3.0L, 6 Cyl 3.8L, 6 Cyl 4.1L, 6 Cyl 4.3L Diesel, 8 Cyl 5.0L, 8 Cyl 5.7L Diesel | 2 DOOR, 4 DOOR, COUPE 2 DOOR, ELECTRA ESTATE WAGON, LIMITED 2 DOOR, LIMITED 2 DOOR RWD, LIMITED 4 DOOR, LIMITED 4 DOOR RWD, SEDAN 4 DOOR, T-TYPE COUPE 2 DOOR, T-TYPE SEDAN 4 DOOR, ULTRA SEDAN 4 DOOR |
| Buick | Enclave | 2008-2017 | 2008-2017 Buick Enclave | | SPORT UTILITY VEHICLE 2WD, SPORT UTILITY VEHICLE 4WD, SPORT UTILITY VEHICLE AWD |
| Buick | Envision | 2016-2018 | 2016-2018 Buick Envision | | GL SUV 4 DOOR PREMIUM, GL SUV 4 DOOR PREMIUM 2 |
| Buick | Estate Wagon | 1982-1986 | 1982-1986 Buick Estate Wagon | 6 Cyl 3.8L, 6 Cyl 4.1L, 8 Cyl 5.0L, 8 Cyl 5.7L Diesel | CUSTOM 2 DOOR, CUSTOM 4 DOOR, ELECTRA ESTATE WAGON, ESTATE WAGON, LIMITED 2 DOOR, LIMITED 2 DOOR COLLECT SP EDIT, LIMITED 4 DOOR, LIMITED 4 DOOR COLLECT SP EDIT |
| Buick | LaCrosse | 2005-2009 | 2005-2009 Buick LaCrosse | 6 Cyl 3.6L, 6 Cyl 3.8L, 8 Cyl 5.3L | CX (US)/ALLURE CX (CAN), CX 4 DOOR, CXL 4 DOOR, CXL(US)/ALLURE CXL(CAN), CXS 4 DOOR, CXS(US)/Allure CXS(CAN), SUPER SERIES 4 DOOR |
| Buick | Lesabre | 1991-1998, 1982-1986 | 1991-1998, 1982-1986 Buick Lesabre | 6 Cyl 3.0L, 6 Cyl 3.8L, 6 Cyl 4.1L, 8 Cyl 5.0L, 8 Cyl 5.7L Diesel | 2 DOOR, CUSTOM, CUSTOM 2 DOOR, CUSTOM 4 DOOR, ELECTRA ESTATE WAGON, ESTATE WAGON, LIMITED, LIMITED 2 DOOR, LIMITED 2 DOOR COLLECT SP EDIT, LIMITED 4 DOOR, LIMITED 4 DOOR COLLECT SP EDIT |
| Buick | Lucerne | 2006-2011 | 2006-2011 Buick Lucerne | 6 Cyl 3.8L, 6 Cyl 3.9L, 6 Cyl 3.9L Flex, 8 Cyl 4.6L | CX 4 DOOR, CXL, CXL 4 DOOR, CXS, V6 CX/CXL 4 DOOR, V8 CXL/SUPER 4 DOOR, V8 SUPER SERIES 4 DOOR |
| Buick | Park Avenue | 1991-1996 | 1991-1996 Buick Park Avenue | | PARK AVENUE, ULTRA |
| Buick | Rainier | 2004 | 2004 Buick Rainier | | 4 DOOR |
| Buick | Reatta | 1991, 1988-1989 | 1991, 1988-1989 Buick Reatta | | 2 DOOR, CONVERTIBLE, REATTA, RIVIERA, T TYPE |
| Buick | Regal | 2011-2013, 1994-2004, 1989-1992, 1985-1987 | 2011-2013, 1994-2004, 1989-1992, 1985-1987 Buick Regal | 4 Cyl 2.0L Flex, 4 Cyl 2.4L, 6 Cyl 3.1L, 6 Cyl 3.8L | 2 DOOR, 4 DOOR, CUSTOM, CUSTOM 2 DOOR, CUSTOM 4 DOOR, CXL TURBO 4 DOOR SEDAN, CXS 4 DOOR SEDAN, GL, GLX, GRAN SPORT 2 DOOR, GRAN SPORT 4 DOOR, GS, LIMITED, LIMITED 2 DOOR, LIMITED 4 DOOR, LS, REGAL |
| Buick | Rendezvous | 2002-2007 | 2002-2007 Buick Rendezvous | | AWD, RENDEZVOUS |
| Buick | Riviera | 1995-1999, 1991-1993, 1982-1989 | 1995-1999, 1991-1993, 1982-1989 Buick Riviera | 6 Cyl 3.8L, 8 Cyl 5.7L Diesel | 2 DOOR, CONVERTIBLE, CONVERTIBLE COUPE, REATTA, RIVIERA, T TYPE |
| Buick | Roadmaster | 1994-1996 | 1994-1996 Buick Roadmaster | 6 Cyl 3.8L, 8 Cyl 5.0L, 8 Cyl 5.7L | 4 DOOR, LIMITED, LIMITED SEDAN, STATION WAGON |
| Buick | Skylark | 1993-1998, 1986-1991 | 1993-1998, 1986-1991 Buick Skylark | 4 Cyl 2.3L, 4 Cyl 2.4L, 4 Cyl 2.5L, 6 Cyl 3.0L, 6 Cyl 3.1L, 6 Cyl 3.3L | 2 DOOR, 4 DOOR, CUSTOM, CUSTOM 2 DOOR, CUSTOM 4 DOOR, GRAN SPORT 2 DOOR, GRAN SPORT 4 DOOR, LIMITED, LIMITED 2 DOOR, LIMITED 4 DOOR, LUXURY EDITION 4 DOOR, SKYLARK, SOMERSET, T-TYPE |
| Buick | Somerset | 1985-1987 | 1985-1987 Buick Somerset | | 2 DOOR, CUSTOM, LIMITED, LIMITED 2 DOOR, LIMITED 4 DOOR, REGAL, REGAL LIMITED, SOMERSET, T-TYPE |
| Buick | Terraza | 2005-2007 | 2005-2007 Buick Terraza | 6 Cyl 3.5L, 6 Cyl 3.9L, 6 Cyl 3.9L Flex | CROSSOVER SPORT VAN EXTENDED, CROSSOVER SPORT VAN EXTENDED AWD |
| Cadillac | Allante | 1987-1993 | 1987-1993 Cadillac Allante | 8 Cyl 4.1L, 8 Cyl 4.5L, 8 Cyl 4.6L | ALLANTE, CONVERTIBLE, VALUE LEADER |
| Cadillac | ATS | 2013-2018 | 2013-2018 Cadillac ATS | | 2 DOOR LUXURY COUPE, 2 DOOR PERFORMANCE COUPE, 3 DOOR PREMIUM COUPE, 4 DOOR LUXURY SEDAN, 4 DOOR PERFORMANCE SEDAN, 4 DOOR PREMIUM SEDAN, 4 DOOR SEDAN |
| Cadillac | Brougham | 1987-1992 | 1987-1992 Cadillac Brougham | | BROUGHAM 4 DOOR, BROUGHAM 4 DOOR RWD |
| Cadillac | Catera | 1997-2001 | 1997-2001 Cadillac Catera | | 4 DOOR, CATERA |
| Cadillac | Commercial Chassis | 1982-1984 | 1982-1984 Cadillac Commercial Chassis | | COMMERCIAL CHASSIS |
| Cadillac | CT6 | 2016-2018 | 2016-2018 Cadillac CT6 | 4 Cyl 2.0L, 6 Cyl 3.0L, 6 Cyl 3.6L | 4 DOOR SEDAN, BASE 4 DOOR SEDAN, PLATINUM 4 DOOR SEDAN, PREMIUM 4 DOOR SEDAN |
| Cadillac | CTS | 2004-2018 | 2004-2018 Cadillac CTS | 6 Cyl 2.8L, 6 Cyl 3.0L, 6 Cyl 3.6L | 2 DOOR COUPE, 4 DOOR, 4 DOOR PERFORMANCE SEDAN, 4 DOOR PLUS SEDAN, 4 DOOR PREMIUM SEDAN, 4 DOOR RHD, 4 DOOR SEDAN, 4 DOOR STATION WAGON, 4 DOOR WAGON, 4 DOOR(RHD), V 4 DOOR |
| Cadillac | Deville | 1982-2005 | 1982-2005 Cadillac Deville | 6 Cyl 4.1L, 6 Cyl 4.3L Diesel, 8 Cyl 4.1L, 8 Cyl 4.5L, 8 Cyl 4.6L, 8 Cyl 4.9L, 8 Cyl 5.7L, 8 Cyl 5.7L Diesel | 2 DOOR, 4 DOOR, 60 SPECIAL 4 DOOR, BROUGHAM 2 DOOR, BROUGHAM 2 DOOR FWD, BROUGHAM 4 DOOR, BROUGHAM 4 DOOR FWD, CONVERSION, DEVILLE, FORMAL LIMOUSINE, FUNERAL COACH, HIGH LUXURY, LIMOUSINE, LIMOUSINE 4 DOOR, LIMOUSINE 4 DOOR CTR PART, SEVILLE, SLS, STS, TOURING 4 DOOR, TOURING SEDAN |
| Cadillac | DTS | 2006-2011 | 2006-2011 Cadillac DTS | | 4 DOOR, FUNERAL COACH, LIMOUSINE |
| Cadillac | Eldorado | 1984-2002 | 1984-2002 Cadillac Eldorado | 8 Cyl 4.1L, 8 Cyl 4.5L, 8 Cyl 4.6L, 8 Cyl 4.9L, 8 Cyl 5.7L Diesel | BIARRITZ, COMMERCIAL CHASSIS, ELDORADO |
| Cadillac | Escalade | 2007-2018, 2004-2005, 2002, 1999-2000 | 2007-2018, 2004-2005, 2002, 1999-2000 Cadillac Escalade | 6 Cyl 4.3L, 8 Cyl 4.8L, 8 Cyl 5.0L, 8 Cyl 5.3L, 8 Cyl 5.3L Flex, 8 Cyl 5.7L, 8 Cyl 6.0L, 8 CYL 6.0L, 8 Cyl 6.0L Flex, 8 Cyl 6.2L, 8 Cyl 6.2L Flex, 8 Cyl 6.5L Diesel, 8 Cyl 6.6L Diesel, 8 Cyl 7.4L, 8 Cyl 8.1L | 1 TON CREW CAB, 1/2 TON, 1500 4 DOOR, 1500 4 DOOR SUV, 1500 4 DOOR UTILITY, 3/4 TON, 4 DOOR 1/2 TON, CLASSIC 4 DOOR 1/2 TON, CREW CAB 1 TON, EXT 1/2 TON, EXT 3/4 TON, EXTENDED CAB 1 TON, EXTENDED CAB 6'6" BOX 1/2 TON, EXTENDED CAB 6'6" BOX 3/4 TON, EXTENDED CAB 8' BOX 3/4 TON, K2500 CREW CAB, K3500 CAB CHASSIS 135.5, K3500 CAB CHASSIS 159.9, REGULAR CAB 1 TON, REGULAR CAB 3/4 TON, XL 3/4 TON, YUKON XL/DENALI XL/ESCALADE ESV, YUKON/DENALI/ESCALADE |
| Cadillac | Fleetwood | 1982-1996 | 1982-1996 Cadillac Fleetwood | 6 Cyl 4.1L, 6 Cyl 4.3L Diesel, 8 Cyl 4.1L, 8 Cyl 4.5L, 8 Cyl 4.9L, 8 Cyl 5.0L, 8 Cyl 5.7L, 8 Cyl 5.7L Diesel, 8 Cyl 6.0L | 2 DOOR, 4 DOOR, 60 SPECIAL 4 DOOR, BROUGHAM, BROUGHAM 2 DOOR, BROUGHAM 2 DOOR FWD, BROUGHAM 2 DOOR RWD, BROUGHAM 4 DOOR, BROUGHAM 4 DOOR FWD, BROUGHAM 4 DOOR RWD, CONVERSION, FORMAL LIMOUSINE, FUNERAL COACH, LIMOUSINE, LIMOUSINE 4 DOOR, LIMOUSINE 4 DOOR CTR PART, TOURING 4 DOOR |
| Cadillac | Seville | 1991-2004, 1984-1989 | 1991-2004, 1984-1989 Cadillac Seville | 8 Cyl 4.1L, 8 Cyl 4.5L, 8 Cyl 4.6L, 8 Cyl 4.9L, 8 Cyl 5.7L, 8 Cyl 5.7L Diesel | 4 DOOR, DEVILLE, HIGH LUXURY, SEVILLE, SLS, STS, TOURING 4 DOOR |
| Cadillac | SRX | 2012-2016, 2004-2009 | 2012-2016, 2004-2009 Cadillac SRX | 6 Cyl 3.0L, 6 Cyl 3.6L, 8 Cyl 4.6L | 4 DOOR, 4 DOOR(RHD), CROSSOVER 4 DOOR, SRX, V8 4 DOOR |
| Cadillac | STS | 2005-2011 | 2005-2011 Cadillac STS | 6 Cyl 3.6L, 8 Cyl 4.4L, 8 Cyl 4.6L | 4 DOOR, 4 DOOR(RHD), V 4 DOOR |
| Cadillac | XLR | 2004-2009 | 2004-2009 Cadillac XLR | | CONVERTIBLE, V CONVERTIBLE |
| Chevrolet | Astro | 1985-2005 | 1985-2005 Chevrolet Astro | 4 Cyl 2.5L, 6 Cyl 2.8L, 6 Cyl 4.3L | VAN ASTRO |
| Chevrolet | Avalanche | 2004-2013 | 2004-2013 Chevrolet Avalanche | 8 Cyl 4.8L, 8 Cyl 5.0L, 8 Cyl 5.3L, 8 Cyl 5.3L Flex, 8 Cyl 6.0L, 8 CYL 6.0L, 8 Cyl 6.2L, 8 Cyl 6.2L Flex, 8 Cyl 6.5L Diesel, 8 Cyl 6.6L Diesel, 8 Cyl 8.1L | 1/2 TON, 3/4 TON |
| Chevrolet | Beretta | 1993-1994, 1990-1991, 1987-1988 | 1993-1994, 1990-1991, 1987-1988 Chevrolet Beretta | 4 Cyl 2.0L, 4 Cyl 2.3L, 6 Cyl 2.8L, 6 Cyl 3.1L | 2 DOOR, 4 DOOR, 4 DOOR NOTCHBACK, 4 DOOR PLAIN BACK HATCHBACK, LTZ, Z26 2 DOOR |
| Chevrolet | Blazer | 1985-2005 | 1985-2005 Chevrolet Blazer | 4 Cyl 2.2L, 4 Cyl 2.2L Flex, 6 Cyl 2.8L, 6 Cyl 4.3L, 6 Cyl 4.8L, 8 Cyl 5.0L, 8 Cyl 5.7L, 8 Cyl 6.2L Diesel, 8 Cyl 6.5L Diesel, 8 Cyl 7.4L | 1/2 TON, 2 DOOR, 4 DOOR |
| Chevrolet | Bolt EV | 2017-2018 | 2017-2018 Chevrolet Bolt EV | | 4 DOOR HATCHBACK (GMNA) |
| Chevrolet | C10 | 1985-1986 | 1985-1986 Chevrolet C10 | 6 Cyl 2.8L, 6 Cyl 4.3L, 6 Cyl 4.8L, 8 Cyl 5.0L, 8 Cyl 5.7L, 8 Cyl 6.2L Diesel, 8 Cyl 7.4L | REGULAR CAB LONG BOX, REGULAR CAB STANDARD BOX |
| Chevrolet | C1500 | 1988-1999 | 1988-1999 Chevrolet C1500 | 6 Cyl 4.3L, 8 Cyl 5.0L, 8 Cyl 5.7L, 8 Cyl 6.2L Diesel, 8 Cyl 6.5L Diesel, 8 Cyl 7.4L | C1500 EXTENDED CAB LONG BOX, C1500 EXTENDED CAB STANDARD BOX, C1500 REGULAR CAB LONG BOX, C1500 REGULAR CAB STANDARD BOX |
| Chevrolet | C20 | 1985-1986 | 1985-1986 Chevrolet C20 | 6 Cyl 2.8L, 6 Cyl 4.3L, 6 Cyl 4.8L, 8 Cyl 5.0L, 8 Cyl 5.7L, 8 Cyl 6.2L Diesel, 8 Cyl 7.4L | CREW CAB, REGULAR CAB |
| Chevrolet | C2500 | 1988-2000 | 1988-2000 Chevrolet C2500 | 6 Cyl 4.3L, 8 Cyl 5.0L, 8 Cyl 5.7L, 8 Cyl 6.2L Diesel, 8 Cyl 6.5L Diesel, 8 Cyl 7.4L | C2500 CREW CAB, C2500 EXTENDED CAB LONG BOX, C2500 EXTENDED CAB STANDARD BOX, C2500 REGULAR CAB |
| Chevrolet | C30 | 1985-1986 | 1985-1986 Chevrolet C30 | 6 Cyl 2.8L, 6 Cyl 4.3L, 6 Cyl 4.8L, 8 Cyl 5.0L, 8 Cyl 5.7L, 8 Cyl 6.2L Diesel, 8 Cyl 7.4L | CAB CHASSIS 135.5, CAB CHASSIS 159.9, CREW CAB, REGULAR CAB |
| Chevrolet | C3500 | 1988-2002 | 1988-2002 Chevrolet C3500 | 6 Cyl 4.3L, 8 Cyl 5.0L, 8 Cyl 5.7L, 8 Cyl 6.2L Diesel, 8 Cyl 6.5L Diesel, 8 Cyl 7.4L, 8 Cyl 8.1L | C3500 CAB CHASSIS 135.5, C3500 CAB CHASSIS 159.9, C3500 CAB CHASSIS 183.5, C3500 CREW CAB LONG WHEELBASE, C3500 CREW CAB SHORT WHEELBASE, C3500 EXTENDED CAB, C3500 REGULAR CAB |
| Chevrolet | Camaro | 2017-2018, 2010-2015, 1982-2002 | 2017-2018, 2010-2015, 1982-2002 Chevrolet Camaro | 4 Cyl 2.5L, 6 Cyl 2.8L, 6 Cyl 3.1L, 6 Cyl 3.4L, 6 Cyl 3.6L, 6 Cyl 3.8L, 8 Cyl 5.0L, 8 Cyl 5.7L | 2 DOOR, 2 DOOR CONVERTIBLE, 2 DOOR CONVERTIBLE HIGH PERFORMANCE, 2 DOOR COUPE, 2 DOOR COUPE HIGH PERFORMANCE, 4 DOOR, CONVERTIBLE, LS 2 DOOR COUPE, LT 2 DOOR CONVERTIBLE, LT 2 DOOR COUPE, RS 2 DOOR, RS CONVERTIBLE |
| Chevrolet | Caprice | 1994-1996 | 1994-1996 Chevrolet Caprice | 8 Cyl 4.3L, 8 Cyl 5.0L, 8 Cyl 5.7L | CLASSIC 4 DOOR, CLASSIC STATION WAGON, LS 4 DOOR |
| Chevrolet | Cavalier | 1992-2002 | 1992-2002 Chevrolet Cavalier | 4 Cyl 2.3L, 4 Cyl 2.4L, 6 Cyl 3.1L | 2 DOOR, 4 DOOR, CONVERTIBLE, LS 4 DOOR, LS CONVERTIBLE, RS 2 DOOR, RS 4 DOOR, RS CONVERTIBLE, RS STATION WAGON, Z24 2 DOOR, Z24 CONVERTIBLE |
| Chevrolet | Celebrity | 1987-1989 | 1987-1989 Chevrolet Celebrity | | 2 DOOR, 4 DOOR, STATION WAGON |
| Chevrolet | Corsica | 1993-1994, 1990-1991, 1987-1988 | 1993-1994, 1990-1991, 1987-1988 Chevrolet Corsica | 4 Cyl 2.0L, 4 Cyl 2.3L, 6 Cyl 2.8L, 6 Cyl 3.1L | 2 DOOR, 4 DOOR, 4 DOOR NOTCHBACK, 4 DOOR PLAIN BACK HATCHBACK, LTZ, Z26 2 DOOR |
| Chevrolet | Corvette | 1989-2008 | 1989-2008 Chevrolet Corvette | 8 Cyl 5.7L, 8 Cyl 6.0L, 8 Cyl 6.2L, 8 Cyl 7.0L | 2 DOOR, 2 DOOR SPECIAL, CONVERTIBLE, NOTCHBACK |
| Chevrolet | El Camino | 1985-1987 | 1985-1987 Chevrolet El Camino | | EL CAMINO, MONTE CARLO |
| Chevrolet | Equinox | 2010-2018 | 2010-2018 Chevrolet Equinox | 4 CYL 1.5L, 4 Cyl 1.6L Diesel, 4 Cyl 2.0L, 4 Cyl 2.4L, 6 Cyl 3.0L, 6 Cyl 3.6L | 4 DOOR BASE (GMNA), 4 DOOR LT (GMNA), 4 DOOR LTZ (GMNA), LS SUV, LT SUV, LTZ SUV |
| Chevrolet | Express | 1996-2018 | 1996-2018 Chevrolet Express | 4 Cyl 2.8L Diesel, 6 Cyl 4.3L, 8 Cyl 4.8L, 8 Cyl 4.8L Flex, 8 Cyl 5.0L, 8 Cyl 5.3L, 8 Cyl 5.3L Flex, 8 Cyl 5.7L, 8 Cyl 6.0L, 8 Cyl 6.0L Flex, 8 Cyl 6.5L Diesel, 8 Cyl 6.6L Diesel, 8 Cyl 7.4L, 8 Cyl 8.1L | 1 TON CARGO EXPRESS, 1 TON CARGO SAVANA, 1 TON COMMERCIAL/RECREATIONAL VEHICLE EXPRESS, 1 TON PASSENGER, 1/2 TON CARGO EXPRESS, 1/2 TON CARGO SAVANA, 1/2 TON PASSENGER EXPRESS, 1/2 TON PASSENGER SAVANA, 3/4 TON CARGO EXPRESS, 3/4 TON CARGO SAVANA, 3/4 TON PASSENGER EXPRESS, 3/4 TON PASSENGER SAVANA |
| Chevrolet | G10 | 1985-1995 | 1985-1995 Chevrolet G10 | 6 Cyl 4.3L, 8 Cyl 5.0L, 8 Cyl 5.7L, 8 Cyl 6.2L Diesel, 8 Cyl 6.5L Diesel, 8 Cyl 7.4L | 1 TON CARGO, 1 TON COMMERCIAL/RECREATIONAL VEHICLE, 1 TON PASSENGER, 1/2 TON CARGO, 1/2 TON PASSENGER, 3/4 TON CARGO, 3/4 TON PASSENGER |
| Chevrolet | G20 | 1985-1995 | 1985-1995 Chevrolet G20 | 6 Cyl 4.3L, 8 Cyl 5.0L, 8 Cyl 5.7L, 8 Cyl 6.2L Diesel, 8 Cyl 6.5L Diesel, 8 Cyl 7.4L | 1/2 TON PASSENGER, 3/4 TON CARGO, 3/4 TON PASSENGER |
| Chevrolet | G30 | 1985-1996 | 1985-1996 Chevrolet G30 | 6 Cyl 4.3L, 8 Cyl 5.0L, 8 Cyl 5.7L, 8 Cyl 6.2L Diesel, 8 Cyl 6.5L Diesel, 8 Cyl 7.4L | 1 TON CARGO, 1 TON COMMERCIAL/RECREATIONAL VEHICLE, 1 TON PASSENGER |
| Chevrolet | Impala | 2012-2016, 2000-2009, 1994-1996 | 2012-2016, 2000-2009, 1994-1996 Chevrolet Impala | 6 Cyl 3.1L, 6 Cyl 3.4L, 6 Cyl 3.6L, 6 Cyl 3.8L, 8 Cyl 4.3L, 8 Cyl 5.3L, 8 Cyl 5.7L | CLASSIC 4 DOOR, CLASSIC STATION WAGON, IMPALA, LS, LS 4 DOOR, LS POLICE CAR, LT, LT 3.5, LTZ, LUMINA, POLICE CAR, SS |
| Chevrolet | K10 | 1985-1986 | 1985-1986 Chevrolet K10 | 6 Cyl 2.8L, 6 Cyl 4.3L, 6 Cyl 4.8L, 8 Cyl 5.0L, 8 Cyl 5.7L, 8 Cyl 6.2L Diesel, 8 Cyl 7.4L | REGULAR CAB LONG BOX, REGULAR CAB STANDARD BOX |
| Chevrolet | K1500 | 1988-1999 | 1988-1999 Chevrolet K1500 | 6 Cyl 4.3L, 8 Cyl 5.0L, 8 Cyl 5.7L, 8 Cyl 6.2L Diesel, 8 Cyl 6.5L Diesel, 8 Cyl 7.4L | K1500 EXTENDED CAB LONG BOX, K1500 EXTENDED CAB STANDARD BOX, K1500 REGULAR CAB LONG BOX, K1500 REGULAR CAB STANDARD BOX |
| Chevrolet | K20 | 1985-1986 | 1985-1986 Chevrolet K20 | 6 Cyl 4.3L, 6 Cyl 4.8L, 8 Cyl 5.0L, 8 Cyl 5.7L, 8 Cyl 6.2L Diesel, 8 Cyl 7.4L | REGULAR CAB |
| Chevrolet | K2500 | 1988-2000 | 1988-2000 Chevrolet K2500 | 6 Cyl 4.3L, 8 Cyl 5.0L, 8 Cyl 5.7L, 8 Cyl 6.2L Diesel, 8 Cyl 6.5L Diesel, 8 Cyl 7.4L | K2500 CREW CAB, K2500 EXTENDED CAB LONG BOX, K2500 EXTENDED CAB STANDARD BOX, K2500 REGULAR CAB |
| Chevrolet | K30 | 1985-1986 | 1985-1986 Chevrolet K30 | 6 Cyl 4.3L, 6 Cyl 4.8L, 8 Cyl 5.0L, 8 Cyl 5.7L, 8 Cyl 6.2L Diesel, 8 Cyl 7.4L | CAB CHASSIS 135.5, CAB CHASSIS 159.9, CREW CAB, REGULAR CAB |
| Chevrolet | K3500 | 1988-2000 | 1988-2000 Chevrolet K3500 | 6 Cyl 4.3L, 8 Cyl 5.0L, 8 Cyl 5.7L, 8 Cyl 6.2L Diesel, 8 Cyl 6.5L Diesel, 8 Cyl 7.4L | K3500 CAB CHASSIS 135.5, K3500 CAB CHASSIS 159.9, K3500 CREW CAB LONG WHEELBASE, K3500 CREW CAB SHORT WHEELBASE, K3500 EXTENDED CAB, K3500 REGULAR CAB |
| Chevrolet | Lumina | 1990-2001 | 1990-2001 Chevrolet Lumina | 6 Cyl 3.1L, 6 Cyl 3.4L, 6 Cyl 3.8L | 2 DOOR, 4 DOOR, APV, APV CARGO, IMPALA, LS, LS 4 DOOR, LTZ, LTZ 4 DOOR, LUMINA, MONTE CARLO, SS, Z34 |
| Chevrolet | Malibu | 1997-2000 | 1997-2000 Chevrolet Malibu | | 4 DOOR, LS 4 DOOR, LX 4 DOOR |
| Chevrolet | Metro | 1989-2001 | 1989-2001 Chevrolet Metro | | 2 DOOR, 4 DOOR, CONVERTIBLE, LSI 2 DOOR, LSI 4 DOOR, LSI CONVERTIBLE, XFI 2 DOOR |
| Chevrolet | Monte Carlo | 1995-2007, 1985-1988 | 1995-2007, 1985-1988 Chevrolet Monte Carlo | 6 Cyl 3.1L, 6 Cyl 3.4L, 6 Cyl 3.8L, 6 Cyl 4.3L, 8 Cyl 5.0L, 8 Cyl 5.3L | EL CAMINO, IMPALA, LS, LS 4 DOOR, LT, LTZ, LTZ 4 DOOR, LUMINA, MONTE CARLO, POLICE CAR, SS, Z34 |
| Chevrolet | Nova | 1985-1988 | 1985-1988 Chevrolet Nova | | 4 DOOR, 4 DOOR NOTCHBACK, TWIN CAMSHAFT 4 DOOR |
| Chevrolet | P20 | 1985-1989 | 1985-1989 Chevrolet P20 | 4 Cyl 3.9L Diesel, 6 Cyl 4.3L, 6 Cyl 4.8L, 8 Cyl 5.7L, 8 Cyl 6.2L Diesel, 8 Cyl 7.4L | CHASSIS 3/4 TON DELIVERY |
| Chevrolet | P30 | 1985-1999 | 1985-1999 Chevrolet P30 | 4 Cyl 3.9L Diesel, 6 Cyl 4.3L, 6 Cyl 4.8L, 8 Cyl 5.7L, 8 Cyl 6.2L Diesel, 8 Cyl 6.5L Diesel, 8 Cyl 7.4L | CHASSIS 1 TON DELIVERY, CHASSIS 1 TON MOTOR HOME, CHASSIS 1 TON MOTOR HOME HEAVY DUTY, CHASSIS DELIVERY, CHASSIS DELIVERY CUTAWAY, CHASSIS MOTOR HOME, CHASSIS MOTOR HOME CUTAWAY, MOTOR HOME CHASSIS 1 TON |
| Chevrolet | Prizm | 1989-1992 | 1989-1992 Chevrolet Prizm | | 4 DOOR, 4 DOOR NOTCHBACK, 4 DOOR PLAIN BACK HATCHBACK, GSI 4 DOOR, GSI 4 DOOR NOTCHBACK, GSI 4 DOOR PLAINBACK HATCHBACK |
| Chevrolet | R10 | 1987 | 1987 Chevrolet R10 | 6 Cyl 4.3L, 6 Cyl 4.8L, 8 Cyl 5.0L, 8 Cyl 5.7L, 8 Cyl 6.2L Diesel, 8 Cyl 7.4L | 1/2 TON |
| Chevrolet | R20 | 1987-1988 | 1987-1988 Chevrolet R20 | 6 Cyl 4.3L, 6 Cyl 4.8L, 8 Cyl 5.0L, 8 Cyl 5.7L, 8 Cyl 6.2L Diesel, 8 Cyl 7.4L | 3/4 TON, 3/4 TON CREW CAB |
| Chevrolet | R2500 | 1989 | 1989 Chevrolet R2500 | 6 Cyl 4.3L, 6 Cyl 4.8L, 8 Cyl 5.0L, 8 Cyl 5.7L, 8 Cyl 6.2L Diesel, 8 Cyl 7.4L | 3/4 TON CREW CAB |
| Chevrolet | R30 | 1987-1988 | 1987-1988 Chevrolet R30 | 6 Cyl 4.3L, 6 Cyl 4.8L, 8 Cyl 5.0L, 8 Cyl 5.7L, 8 Cyl 6.2L Diesel, 8 Cyl 7.4L | 1 TON, 1 TON CREW CAB, CAB CHASSIS |
| Chevrolet | R3500 | 1989-1991 | 1989-1991 Chevrolet R3500 | 6 Cyl 4.3L, 6 Cyl 4.8L, 8 Cyl 5.0L, 8 Cyl 5.7L, 8 Cyl 6.2L Diesel, 8 Cyl 7.4L | 1 TON, 1 TON CREW CAB, CAB CHASSIS |
| Chevrolet | S10 | 1982-2004 | 1982-2004 Chevrolet S10 | 4 Cyl 1.9L, 4 Cyl 2.0L, 4 Cyl 2.2L, 4 Cyl 2.2L Diesel, 4 Cyl 2.2L Flex, 4 Cyl 2.5L, 6 Cyl 2.8L, 6 Cyl 4.3L, Electric Motor | 2 DOOR, 4 DOOR, CREW CAB, ELECTRIC, PICKUP |
| Chevrolet | Silverado | 2002-2018 | 2002-2018 Chevrolet Silverado | 6 Cyl 4.3L, 8 Cyl 4.8L, 8 Cyl 4.8L Flex, 8 Cyl 5.3L, 8 Cyl 5.3L Flex, 8 Cyl 5.7L, 8 Cyl 6.0L, 8 CYL 6.0L, 8 Cyl 6.0L Flex, 8 Cyl 6.2L, 8 Cyl 6.2L Flex, 8 Cyl 6.6L Diesel, 8 Cyl 8.1L | 1500 CREW CAB, 1500 CREW CAB STANDARD BOX, 1500 DOUBLE CAB STANDARD BOX, 1500 EXTENDED CAB LONG BOX, 1500 EXTENDED CAB STANDARD BOX, 1500 REGULAR CAB LONG BOX, 1500 REGULAR CAB STANDARD BOX, 2500 CREW CAB LONG BOX, 2500 CREW CAB STANDARD BOX, 2500 EXTENDED CAB LONG BOX, 2500 REGULAR CAB, 3500 CREW CAB LONG BOX, 3500 CREW CAB STANDARD BOX, 3500 DOUBLE CAB LONG BOX, 3500 REGULAR CAB, CLASSIC 1500 EXTENDED CAB LONG BOX, CLASSIC 1500 EXTENDED CAB STANDARD BOX, CLASSIC 1500 REGULAR CAB LONG BOX, CLASSIC 1500 REGULAR CAB STANDARD BOX, CREW CAB, CREW CAB 1 TON, CREW CAB 1/2 TON, CREW CAB 2500 LONG BOX, CREW CAB 6'6" BOX 3/4 TON, CREW CAB 8' BOX 3/4 TON, DOUBLE CAB 2500 LONG BOX, DOUBLE CAB 2500 STANDARD BOX, EXTENDED CAB 1 TON, EXTENDED CAB 5'8" BOX 1/2 TON, EXTENDED CAB 6'6" BOX 1/2 TON, EXTENDED CAB 6'6" BOX 3/4 TON, EXTENDED CAB 8' BOX 1/2 TON, EXTENDED CAB 8' BOX 3/4 TON, EXTENDED CAB CHASSIS 1 TON 161.5, REGULAR CAB 1 TON, REGULAR CAB 3/4 TON, REGULAR CAB 6'6" BOX 1/2 TON, REGULAR CAB 8' BOX 1/2 TON, REGULAR CAB CHASSIS 1 TON 137.0, REGULAR CAB CHASSIS 1 TON 161.5, REGULAR CAB STANDARD BOX |
| Chevrolet | Sprint | 1985-1991 | 1985-1991 Chevrolet Sprint | | 2 DOOR, 4 DOOR, ER 2 DOOR, LSI 2 DOOR, LSI 4 DOOR, LSI CONVERTIBLE |
| Chevrolet | SSR | 2004 | 2004 Chevrolet SSR | | SPORT TRUCK |
| Chevrolet | Storm | 1990-1993 | 1990-1993 Chevrolet Storm | | 2 DOOR, 2 DOOR HATCHBACK, GSI, GSI 2 DOOR HATCHBACK, STATION WAGON |
| Chevrolet | Suburban | 2001-2018, 1985-1999 | 2001-2018, 1985-1999 Chevrolet Suburban | 6 Cyl 2.8L, 6 Cyl 4.3L, 6 Cyl 4.8L, 8 Cyl 4.8L, 8 Cyl 5.0L, 8 Cyl 5.3L, 8 Cyl 5.3L Flex, 8 Cyl 5.7L, 8 Cyl 6.0L, 8 CYL 6.0L, 8 Cyl 6.0L Flex, 8 Cyl 6.2L, 8 Cyl 6.2L Diesel, 8 Cyl 6.2L Flex, 8 Cyl 6.5L Diesel, 8 Cyl 6.6L Diesel, 8 Cyl 7.4L, 8 Cyl 8.1L | 1/2 TON, 1500 4 DOOR UTILITY, 2500 CREW CAB LONG BOX, 2500 EXTENDED CAB LONG BOX, 2500 REGULAR CAB, 3/4 TON, 3500 4 DOOR UTILITY, 4 DOOR 1/2 TON, CLASSIC 2500 CREW CAB LONG BOX, CLASSIC 2500 EXTENDED CAB LONG BOX, CLASSIC 2500 REGULAR CAB, EXT 3/4 TON, XL 1/2 TON, XL 3/4 TON, YUKON/DENALI |
| Chevrolet | Tahoe | 2007-2018, 1995-2002 | 2007-2018, 1995-2002 Chevrolet Tahoe | 6 Cyl 4.3L, 8 Cyl 4.8L, 8 Cyl 5.0L, 8 Cyl 5.3L, 8 Cyl 5.3L Flex, 8 Cyl 5.7L, 8 Cyl 6.0L, 8 CYL 6.0L, 8 Cyl 6.0L Flex, 8 Cyl 6.2L, 8 Cyl 6.5L Diesel, 8 Cyl 7.4L | 1/2 TON, 1500 4 DOOR UTILITY, 4 DOOR 1/2 TON, CLASSIC 2 DOOR 1/2 TON, CLASSIC 4 DOOR 1/2 TON |
| Chevrolet | Tracker | 1989-2004 | 1989-2004 Chevrolet Tracker | 4 Cyl 1.6L, 4 Cyl 2.0L, 6 Cyl 2.5L | 2 DOOR HARD TOP, 4 DOOR, CONVERTIBLE |
| Chevrolet | Trailblazer | 2002-2004 | 2002-2004 Chevrolet Trailblazer | | 4 DOOR, 4 DOOR EXT |
| Chevrolet | Traverse | 2009-2017 | 2009-2017 Chevrolet Traverse | | SPORT UTILITY VEHICLE 2WD, SPORT UTILITY VEHICLE 4WD, SPORT UTILITY VEHICLE AWD |
| Chevrolet | Uplander | 2005-2009 | 2005-2009 Chevrolet Uplander | 6 Cyl 3.5L, 6 Cyl 3.9L, 6 Cyl 3.9L Flex | CROSSOVER SPORT VAN, CROSSOVER SPORT VAN EXTENDED, CROSSOVER SPORT VAN EXTENDED AWD |
| Chevrolet | V10 | 1987 | 1987 Chevrolet V10 | 6 Cyl 4.3L, 6 Cyl 4.8L, 8 Cyl 5.0L, 8 Cyl 5.7L, 8 Cyl 6.2L Diesel, 8 Cyl 7.4L | 1/2 TON |
| Chevrolet | V20 | 1987 | 1987 Chevrolet V20 | 6 Cyl 4.3L, 6 Cyl 4.8L, 8 Cyl 5.0L, 8 Cyl 5.7L, 8 Cyl 6.2L Diesel, 8 Cyl 7.4L | 3/4 TON |
| Chevrolet | V30 | 1987-1988 | 1987-1988 Chevrolet V30 | 6 Cyl 4.3L, 6 Cyl 4.8L, 8 Cyl 5.0L, 8 Cyl 5.7L, 8 Cyl 6.2L Diesel, 8 Cyl 7.4L | 1 TON, 1 TON CREW CAB, CAB CHASSIS |
| Chevrolet | V3500 | 1989-1991 | 1989-1991 Chevrolet V3500 | 6 Cyl 2.8L, 6 Cyl 4.3L, 6 Cyl 4.8L, 8 Cyl 5.0L, 8 Cyl 5.7L, 8 Cyl 6.2L Diesel, 8 Cyl 7.4L | 1 TON, 1 TON CREW CAB, CAB CHASSIS |
| Chevrolet | Venture | 2000-2002 | 2000-2002 Chevrolet Venture | | 2/SLIDING DOORS, AWD EXTENDED, EXTENDED 2/SLIDING DOORS, VENTURE |
| Chevrolet | Volt | 2016-2018 | 2016-2018 Chevrolet Volt | | 4 DOOR HATCHBACK |
| GMC | Acadia | 2007-2017 | 2007-2017 GMC Acadia | | SPORT UTILITY VEHICLE 2WD, SPORT UTILITY VEHICLE 4WD, SPORT UTILITY VEHICLE AWD |
| GMC | C1500 | 1988-1999, 1985-1986 | 1988-1999, 1985-1986 GMC C1500 | 6 Cyl 4.3L, 6 Cyl 4.8L, 8 Cyl 5.0L, 8 Cyl 5.7L, 8 Cyl 6.2L Diesel, 8 Cyl 6.5L Diesel, 8 Cyl 7.4L | C1500 EXTENDED CAB LONG BOX, C1500 EXTENDED CAB STANDARD BOX, C1500 REGULAR CAB LONG BOX, C1500 REGULAR CAB STANDARD BOX, REGULAR CAB LONG BOX, REGULAR CAB STANDARD BOX |
| GMC | C2500 | 1988-2000, 1985-1986 | 1988-2000, 1985-1986 GMC C2500 | 6 Cyl 4.3L, 6 Cyl 4.8L, 8 Cyl 5.0L, 8 Cyl 5.7L, 8 Cyl 6.2L Diesel, 8 Cyl 6.5L Diesel, 8 Cyl 7.4L | C2500 CREW CAB, C2500 EXTENDED CAB LONG BOX, C2500 EXTENDED CAB STANDARD BOX, C2500 REGULAR CAB, CREW CAB, REGULAR CAB |
| GMC | C3500 | 1988-2000, 1985-1986 | 1988-2000, 1985-1986 GMC C3500 | 6 Cyl 4.3L, 6 Cyl 4.8L, 8 Cyl 5.0L, 8 Cyl 5.7L, 8 Cyl 6.2L Diesel, 8 Cyl 6.5L Diesel, 8 Cyl 7.4L | C3500 CAB CHASSIS 135.5, C3500 CAB CHASSIS 159.9, C3500 CAB CHASSIS 183.5, C3500 CREW CAB LONG WHEELBASE, C3500 CREW CAB SHORT WHEELBASE, C3500 EXTENDED CAB, C3500 REGULAR CAB, CAB CHASSIS 135.5, CAB CHASSIS 159.9, CREW CAB, K2500 EXTENDED CAB STANDARD BOX, REGULAR CAB |
| GMC | Envoy | 2002-2004 | 2002-2004 GMC Envoy | | 4 DOOR, 4 DOOR EXT, 4 DOOR XUV |
| GMC | G1500 | 1985-1995 | 1985-1995 GMC G1500 | 6 Cyl 4.3L, 8 Cyl 5.0L, 8 Cyl 5.7L, 8 Cyl 6.2L Diesel, 8 Cyl 6.5L Diesel, 8 Cyl 7.4L | 1/2 TON CARGO, 1/2 TON PASSENGER |
| GMC | G2500 | 1985-1995 | 1985-1995 GMC G2500 | 6 Cyl 4.3L, 8 Cyl 5.0L, 8 Cyl 5.7L, 8 Cyl 6.2L Diesel, 8 Cyl 6.5L Diesel, 8 Cyl 7.4L | 1/2 TON CARGO, 1/2 TON PASSENGER, 3/4 TON CARGO, 3/4 TON PASSENGER |
| GMC | G3500 | 1985-1996 | 1985-1996 GMC G3500 | 6 Cyl 4.3L, 8 Cyl 5.0L, 8 Cyl 5.7L, 8 Cyl 6.2L Diesel, 8 Cyl 6.5L Diesel, 8 Cyl 7.4L | 1 TON CARGO, 1 TON COMMERCIAL/RECREATIONAL VEHICLE, 1 TON PASSENGER |
| GMC | Jimmy | 1985-2001 | 1985-2001 GMC Jimmy | 4 Cyl 2.2L, 4 Cyl 2.2L Flex, 4 Cyl 2.5L, 6 Cyl 2.8L, 6 Cyl 4.3L, 6 Cyl 4.8L, 8 Cyl 5.0L, 8 Cyl 5.7L, 8 Cyl 6.2L Diesel, 8 Cyl 7.4L | 1/2 TON, 2 DOOR, 4 DOOR |
| GMC | K1500 | 1988-1999, 1985-1986 | 1988-1999, 1985-1986 GMC K1500 | 6 Cyl 4.3L, 6 Cyl 4.8L, 8 Cyl 5.0L, 8 Cyl 5.7L, 8 Cyl 6.2L Diesel, 8 Cyl 6.5L Diesel, 8 Cyl 7.4L | K1500 EXTENDED CAB LONG BOX, K1500 EXTENDED CAB STANDARD BOX, K1500 REGULAR CAB LONG BOX, K1500 REGULAR CAB STANDARD BOX, REGULAR CAB LONG BOX, REGULAR CAB STANDARD BOX |
| GMC | K2500 | 1988-2000, 1985-1986 | 1988-2000, 1985-1986 GMC K2500 | 6 Cyl 4.3L, 6 Cyl 4.8L, 8 Cyl 5.0L, 8 Cyl 5.7L, 8 Cyl 6.2L Diesel, 8 Cyl 6.5L Diesel, 8 Cyl 7.4L | K2500 CREW CAB, K2500 EXTENDED CAB LONG BOX, K2500 EXTENDED CAB STANDARD BOX, K2500 REGULAR CAB, REGULAR CAB |
| GMC | K3500 | 1988-2000, 1985-1986 | 1988-2000, 1985-1986 GMC K3500 | 6 Cyl 4.3L, 6 Cyl 4.8L, 8 Cyl 5.0L, 8 Cyl 5.7L, 8 Cyl 6.2L Diesel, 8 Cyl 6.5L Diesel, 8 Cyl 7.4L | CAB CHASSIS 135.5, CAB CHASSIS 159.9, CREW CAB, K3500 CAB CHASSIS 135.5, K3500 CAB CHASSIS 159.9, K3500 CREW CAB LONG WHEELBASE, K3500 CREW CAB SHORT WHEELBASE, K3500 EXTENDED CAB, K3500 REGULAR CAB, REGULAR CAB |
| GMC | P2500 | 1985-1989 | 1985-1989 GMC P2500 | 6 Cyl 4.3L, 6 Cyl 4.8L, 8 Cyl 5.7L, 8 Cyl 6.2L Diesel, 8 Cyl 7.4L | CHASSIS 3/4 TON DELIVERY |
| GMC | P3500 | 1985-1990 | 1985-1990 GMC P3500 | 4 Cyl 3.9L Diesel, 6 Cyl 4.3L, 6 Cyl 4.8L, 8 Cyl 5.7L, 8 Cyl 6.2L Diesel, 8 Cyl 7.4L | CHASSIS 1 TON DELIVERY, CHASSIS 1 TON MOTOR HOME |
| GMC | R1500 | 1987 | 1987 GMC R1500 | 6 Cyl 4.3L, 6 Cyl 4.8L, 8 Cyl 5.0L, 8 Cyl 5.7L, 8 Cyl 6.2L Diesel, 8 Cyl 7.4L | 1/2 TON |
| GMC | R2500 | 1987-1989 | 1987-1989 GMC R2500 | 6 Cyl 4.3L, 6 Cyl 4.8L, 8 Cyl 5.0L, 8 Cyl 5.7L, 8 Cyl 6.2L Diesel, 8 Cyl 7.4L | 3/4 TON, 3/4 TON CREW CAB |
| GMC | R3500 | 1987-1991 | 1987-1991 GMC R3500 | 6 Cyl 4.3L, 6 Cyl 4.8L, 8 Cyl 5.0L, 8 Cyl 5.7L, 8 Cyl 6.2L Diesel, 8 Cyl 7.4L | 1 TON, 1 TON CREW CAB, CAB CHASSIS |
| GMC | S15 | 1982-1991 | 1982-1991 GMC S15 | 4 Cyl 1.9L, 4 Cyl 2.0L, 4 Cyl 2.2L Diesel, 4 Cyl 2.5L, 6 Cyl 2.8L, 6 Cyl 4.3L | 2 DOOR, 4 DOOR, PICKUP |
| GMC | Safari | 1985-2005 | 1985-2005 GMC Safari | | VAN SAFARI |
| GMC | Savana | 1998-2018 | 1998-2018 GMC Savana | 4 Cyl 2.8L Diesel, 6 Cyl 4.3L, 8 Cyl 4.8L, 8 Cyl 4.8L Flex, 8 Cyl 5.0L, 8 Cyl 5.3L, 8 Cyl 5.3L Flex, 8 Cyl 5.7L, 8 Cyl 6.0L, 8 Cyl 6.0L Flex, 8 Cyl 6.5L Diesel, 8 Cyl 6.6L Diesel, 8 Cyl 7.4L, 8 Cyl 8.1L | 1 TON CARGO EXPRESS, 1 TON CARGO SAVANA, 1 TON COMMERCIAL/RECREATIONAL VEHICLE EXPRESS, 1 TON COMMERCIAL/RECREATIONAL VEHICLE SAVANA, 1 TON PASSENGER, 1/2 TON CARGO EXPRESS, 1/2 TON CARGO SAVANA, 1/2 TON PASSENGER EXPRESS, 1/2 TON PASSENGER SAVANA, 3/4 TON CARGO EXPRESS, 3/4 TON CARGO SAVANA, 3/4 TON PASSENGER EXPRESS, 3/4 TON PASSENGER SAVANA |
| GMC | Sierra | 2002-2018 | 2002-2018 GMC Sierra | 6 Cyl 3.6L, 6 Cyl 4.3L, 8 Cyl 4.8L, 8 Cyl 4.8L Flex, 8 Cyl 5.0L, 8 Cyl 5.3L, 8 CYL 5.3L, 8 Cyl 5.3L Flex, 8 Cyl 5.7L, 8 Cyl 6.0L, 8 CYL 6.0L, 8 Cyl 6.0L Flex, 8 Cyl 6.2L, 8 Cyl 6.2L Flex, 8 Cyl 6.5L Diesel, 8 Cyl 6.6L Diesel, 8 Cyl 8.1L | 1 TON CREW CAB, 1500 CREW CAB, 1500 CREW CAB STANDARD BOX, 1500 DOUBLE CAB STANDARD BOX, 1500 EXTENDED CAB LONG BOX, 1500 EXTENDED CAB STANDARD BOX, 1500 REGULAR CAB LONG BOX, 1500 REGULAR CAB STANDARD BOX, 2500 CREW CAB LONG BOX, 2500 CREW CAB STANDARD BOX, 2500 EXTENDED CAB LONG BOX, 2500 REGULAR CAB, 2500 REGULAR CAB STANDARD BOX, 3500 CREW CAB LONG BOX, 3500 CREW CAB STANDARD BOX, 3500 DOUBLE CAB LONG BOX, 3500 REGULAR CAB, CLASSIC 1500 EXTENDED CAB LONG BOX, CLASSIC 1500 EXTENDED CAB STANDARD BOX, CLASSIC 1500 REGULAR CAB LONG BOX, CLASSIC 1500 REGULAR CAB STANDARD BOX, CREW CAB 1 TON, CREW CAB 1 TON 119.0, CREW CAB 1 TON 137.0, CREW CAB 1/2 TON, CREW CAB 2500 LONG BOX, CREW CAB 6'6" BOX 3/4 TON, CREW CAB 8' BOX 3/4 TON, DOUBLE CAB 2500 LONG BOX, DOUBLE CAB 2500 STANDARD BOX, EXTENDED CAB 1 TON, EXTENDED CAB 5'8" BOX 1/2 TON, EXTENDED CAB 6'6" BOX 1/2 TON, EXTENDED CAB 6'6" BOX 3/4 TON, EXTENDED CAB 8' BOX 1/2 TON, EXTENDED CAB 8' BOX 3/4 TON, EXTENDED CAB CHASSIS 1 TON 161.5, EXTENDED CREW CAB 1 TON 161.5, REGULAR CAB 1 TON, REGULAR CAB 3/4 TON, REGULAR CAB 6'6" BOX 1/2 TON, REGULAR CAB 8' BOX 1/2 TON, REGULAR CAB CHASSIS 1 TON 137.0, REGULAR CAB CHASSIS 1 TON 161.5 |
| GMC | Sonoma | 1991-2004 | 1991-2004 GMC Sonoma | 4 Cyl 2.2L, 4 Cyl 2.2L Flex, 4 Cyl 2.5L, 6 Cyl 2.8L, 6 Cyl 3.1L, 6 Cyl 4.3L | 4 DOOR, PICKUP |
| GMC | Suburban | 1985-1999 | 1985-1999 GMC Suburban | 6 Cyl 2.8L, 6 Cyl 4.3L, 6 Cyl 4.8L, 8 Cyl 5.0L, 8 Cyl 5.7L, 8 Cyl 6.2L Diesel, 8 Cyl 6.5L Diesel, 8 Cyl 7.4L | 1/2 TON, 3/4 TON |
| GMC | Syclone | 1991 | 1991 GMC Syclone | 4 Cyl 2.5L, 6 Cyl 2.8L, 6 Cyl 4.3L | PICKUP |
| GMC | Terrain | 2010-2018 | 2010-2018 GMC Terrain | 4 CYL 1.5L, 4 Cyl 1.6L Diesel, 4 Cyl 2.0L, 4 Cyl 2.4L, 6 Cyl 3.0L, 6 Cyl 3.6L | GL SUV 4 DOOR SLE2 (GMNA), GL SUV 4 DOOR SLT1 (GMNA), SLE SUV, SLE2 SUV, SLT SUV |
| GMC | Typhoon | 1992-1993 | 1992-1993 GMC Typhoon | | 2 DOOR, 4 DOOR |
| GMC | V1500 | 1987 | 1987 GMC V1500 | 6 Cyl 4.3L, 6 Cyl 4.8L, 8 Cyl 5.0L, 8 Cyl 5.7L, 8 Cyl 6.2L Diesel, 8 Cyl 7.4L | 1/2 TON |
| GMC | V2500 | 1987 | 1987 GMC V2500 | 6 Cyl 4.3L, 6 Cyl 4.8L, 8 Cyl 5.0L, 8 Cyl 5.7L, 8 Cyl 6.2L Diesel, 8 Cyl 7.4L | 3/4 TON |
| GMC | V3500 | 1987-1991 | 1987-1991 GMC V3500 | 6 Cyl 2.8L, 6 Cyl 4.3L, 6 Cyl 4.8L, 8 Cyl 5.0L, 8 Cyl 5.7L, 8 Cyl 6.2L Diesel, 8 Cyl 7.4L | 1 TON, 1 TON CREW CAB, CAB CHASSIS |
| GMC | Yukon | 2004-2018, 1992-2002 | 2004-2018, 1992-2002 GMC Yukon | 6 Cyl 4.3L, 8 Cyl 4.8L, 8 Cyl 5.0L, 8 Cyl 5.3L, 8 Cyl 5.3L Flex, 8 Cyl 5.7L, 8 Cyl 6.0L, 8 CYL 6.0L, 8 Cyl 6.0L Flex, 8 Cyl 6.2L, 8 Cyl 6.2L Diesel, 8 Cyl 6.2L Flex, 8 Cyl 6.5L Diesel, 8 Cyl 6.6L Diesel, 8 Cyl 7.4L, 8 Cyl 8.1L | 1/2 TON, 1500 4 DOOR, 1500 4 DOOR SUV, 1500 4 DOOR UTILITY, 3/4 TON, CLASSIC 2 DOOR 1/2 TON, CLASSIC 4 DOOR 1/2 TON, XL 1/2 TON, XL 3/4 TON, YUKON XL/DENALI XL/ESCALADE ESV, YUKON/DENALI/ESCALADE |
| Hummer | H2 | 2007-2009 | 2007-2009 Hummer H2 | 8 Cyl 6.0L, 8 Cyl 6.2L, 8 Cyl 6.2L Flex | PICKUP, SUV |
| Hummer | H3 | 2006-2010 | 2006-2010 Hummer H3 | 5 Cyl 3.5L, 5 Cyl 3.7L, 8 Cyl 5.3L | CREW CAB, SUV |
| Hummer | H3T | 2009-2010 | 2009-2010 Hummer H3T | | CREW CAB, SUV |
| Oldsmobile | 88 | 1992-1999 | 1992-1999 Oldsmobile 88 | | 4 DOOR, LSS 4 DOOR, ROYALE 4 DOOR, ROYALE LS, ROYALE LS 4 DOOR, ROYALE LSS 4 DOOR |
| Oldsmobile | 98 | 1985-1995 | 1985-1995 Oldsmobile 98 | 6 Cyl 3.0L, 6 Cyl 3.8L, 6 Cyl 4.3L Diesel | REGENCY 2 DOOR, REGENCY 4 DOOR, REGENCY BROUGH 2 DOOR, REGENCY BROUGH 4 DOOR, REGENCY BROUGHAM, REGENCY ELITE, TOURING SEDAN |
| Oldsmobile | Achieva | 1993-1998 | 1993-1998 Oldsmobile Achieva | 4 Cyl 2.3L, 4 Cyl 2.4L, 6 Cyl 3.1L | 2 DOOR, 4 DOOR, S 2 DOOR, S 4 DOOR, SC 2 DOOR, SEDAN LEVEL I, SEDAN LEVEL II, SL 2 DOOR, SL 4 DOOR |
| Oldsmobile | Alero | 1999-2001 | 1999-2001 Oldsmobile Alero | | 2 DOOR, 4 DOOR, GL COUPE 2 DOOR, GL SEDAN 4 DOOR, GX 2 DOOR, GX SEDAN 4 DOOR |
| Oldsmobile | Aurora | 2001-2003, 1995-1997 | 2001-2003, 1995-1997 Oldsmobile Aurora | | AURORA |
| Oldsmobile | Bravada | 1996-2004, 1991-1994 | 1996-2004, 1991-1994 Oldsmobile Bravada | 4 Cyl 2.5L, 6 Cyl 2.8L, 6 Cyl 3.1L, 6 Cyl 4.2L, 6 Cyl 4.3L, 8 Cyl 5.3L | 4 DOOR, BRAVADA |
| Oldsmobile | Calais | 1985-1991 | 1985-1991 Oldsmobile Calais | 4 Cyl 2.3L, 4 Cyl 2.5L, 6 Cyl 3.0L, 6 Cyl 3.3L | 2 DOOR, 4 DOOR, INTERNATIONAL 2 DOOR, INTERNATIONAL 4 DOOR, S 2 DOOR, S 4 DOOR, SL 2 DOOR, SL 4 DOOR, SUPREME 2 DOOR, SUPREME 4 DOOR |
| Oldsmobile | Cutlass | 1985-1998, 1983 | 1985-1998, 1983 Oldsmobile Cutlass | 4 Cyl 2.2L, 4 Cyl 2.3L, 4 Cyl 2.4L, 4 Cyl 2.5L, 6 Cyl 2.8L, 6 Cyl 3.0L, 6 Cyl 3.1L, 6 Cyl 3.3L, 6 Cyl 3.4L, 6 Cyl 3.8L, 8 Cyl 5.0L | 2 DOOR, 4 DOOR, BROUGHAM 2 DOOR, BROUGHAM 4 DOOR, BROUGHAM SL 2 DOOR, BROUGHAM STATION WAGON, INTERNAL 2 DOOR, INTERNAL 4 DOOR, LS 2 DOOR, LS 4 DOOR, S 2 DOOR, S 4 DOOR, S STATION WAGON, SC 2 DOOR, SEDAN LEVEL I, SEDAN LEVEL II, SL 2 DOOR, SL 4 DOOR, SL STATION WAGON, STATION WAGON |
| Oldsmobile | Delta 88 | 1986-1991 | 1986-1991 Oldsmobile Delta 88 | | 2 DOOR, 4 DOOR, BROUGHAM 2 DOOR, BROUGHAM 4 DOOR, ROYALE 2 DOOR, ROYALE 4 DOOR, ROYALE BROUGHAM 2 DOOR, ROYALE BROUGHAM 4 DOOR |
| Oldsmobile | Intrigue | 1998-2002 | 1998-2002 Oldsmobile Intrigue | | 4 DOOR, GL 4 DOOR, GLS 4 DOOR, GX 4 DOOR |
| Oldsmobile | Silhouette | 2000-2002, 1990-1996 | 2000-2002, 1990-1996 Oldsmobile Silhouette | 4 Cyl 2.3L, 6 Cyl 3.1L, 6 Cyl 3.4L, 6 Cyl 3.8L | 2/SLIDING DOORS, AWD EXT 2/SLIDING DOORS, EXT 2/SLIDING DOORS, MPV |
| Oldsmobile | Toronado | 1982-1992 | 1982-1992 Oldsmobile Toronado | 6 Cyl 3.8L, 6 Cyl 4.1L, 8 Cyl 5.0L, 8 Cyl 5.7L Diesel | BROUGHAM, TORONADO, TROFEO |
| Pontiac | 6000 | 1987-1991 | 1987-1991 Pontiac 6000 | 4 Cyl 2.5L, 6 Cyl 2.8L, 6 Cyl 3.1L | 2 DOOR, 4 DOOR, LE 4 DOOR, LE STATION WAGON, SE 4 DOOR, SE STATION WAGON, STATION WAGON, STE 4 DOOR |
| Pontiac | Aztek | 2001-2005 | 2001-2005 Pontiac Aztek | | AZTEK, GT AWD |
| Pontiac | Bonneville | 1988-1999, 1985-1986 | 1988-1999, 1985-1986 Pontiac Bonneville | | 2 DOOR, 4 DOOR, BROUGHAM 2 DOOR, LE 2 DOOR, LE 4 DOOR, SE 4 DOOR, SSE, SSE 4 DOOR, SSEI 4 DOOR |
| Pontiac | Firebird | 1982-2002 | 1982-2002 Pontiac Firebird | 4 Cyl 2.5L, 6 Cyl 2.8L, 6 Cyl 3.1L, 6 Cyl 3.4L, 6 Cyl 3.8L, 8 Cyl 5.0L, 8 Cyl 5.7L | 2 DOOR, CONVERTIBLE, COUPE |
| Pontiac | G6 | 2009-2010 | 2009-2010 Pontiac G6 | 4 Cyl 2.4L, 6 Cyl 3.5L, 6 Cyl 3.5L Flex, 6 Cyl 3.6L, 6 Cyl 3.9L | GT 2 DOOR CONVERTIBLE, GT 2 DOOR NOTCHBACK, GT 4 DOOR NOTCHBACK, GXP 2 DOOR NOTCHBACK, GXP 4 DOOR NOTCHBACK, SE 4 DOOR NOTCHBACK, SE1 2 DOOR NOTCHBACK, SE1 4 DOOR NOTCHBACK |
| Pontiac | Grand Am | 1993-2001, 1985-1991 | 1993-2001, 1985-1991 Pontiac Grand Am | 4 Cyl 2.0L, 4 Cyl 2.3L, 4 Cyl 2.4L, 4 Cyl 2.5L, 6 Cyl 3.0L, 6 Cyl 3.1L, 6 Cyl 3.4L | 2 DOOR, 4 DOOR, GT 2 DOOR, GT 4 DOOR, LE 2 DOOR, LE 4 DOOR, SE 2 DOOR, SE 4 DOOR |
| Pontiac | Grand Prix | 1989-2008, 1985-1987 | 1989-2008, 1985-1987 Pontiac Grand Prix | 4 Cyl 2.3L, 6 Cyl 3.1L, 6 Cyl 3.4L, 6 Cyl 3.8L, 6 Cyl 4.3L, 8 Cyl 5.3L | 2 DOOR, 4 DOOR, BROUGHAM 2 DOOR, GT 2 DOOR, GT 4 DOOR, GT2 4 DOOR, GTP 2 DOOR, GTP 4 DOOR, GXP 4 DOOR, LE 2 DOOR, LE 4 DOOR, SE 2 DOOR, SE 4 DOOR, STE 4 DOOR |
| Pontiac | Montana | 2005-2009, 2000-2003 | 2005-2009, 2000-2003 Pontiac Montana | 6 Cyl 3.4L, 6 Cyl 3.5L, 6 Cyl 3.9L, 6 Cyl 3.9L Flex | 2/SLIDING DOORS, AWD EXT 2/SLIDING DOORS, CROSSOVER SPORT VAN, CROSSOVER SPORT VAN EXTENDED, CROSSOVER SPORT VAN EXTENDED AWD, EXT 2/SLIDING DOORS, MONTANA, SPECIAL 2/SLIDING DOORS |
| Pontiac | Solstice | 2009-2010 | 2009-2010 Pontiac Solstice | | 2 DOOR CONVERTIBLE, 2 DOOR COUPE(TARGA), TURBO 2 DOOR CONVERTIBLE |
| Pontiac | Sunbird | 1992-1994 | 1992-1994 Pontiac Sunbird | | 2 DOOR, 4 DOOR, CONVERTIBLE, GT 2 DOOR, LE 2 DOOR, LE 4 DOOR, LE CONVERTIBLE, SE 2 DOOR |
| Pontiac | Sunfire | 1995-2002 | 1995-2002 Pontiac Sunfire | | 2 DOOR, 4 DOOR, CONVERTIBLE, GT 2 DOOR |
| Pontiac | Sunrunner | 1994-1997 | 1994-1997 Pontiac Sunrunner | | 2 DOOR HARD TOP, CONVERTIBLE |
| Pontiac | Trans Sport | 1990-1996 | 1990-1996 Pontiac Trans Sport | 6 Cyl 3.1L, 6 Cyl 3.4L, 6 Cyl 3.8L | MPV, TRANS SPORT, TRUCK |
| Saturn | Astra | 2008-2009 | 2008-2009 Saturn Astra | | 2 DOOR COUPE XR, 4 DOOR SEDAN XE, 4 DOOR SEDAN XR |
| Saturn | Outlook | 2007-2010 | 2007-2010 Saturn Outlook | | SPORT UTILITY VEHICLE 2WD, SPORT UTILITY VEHICLE 4WD |
| Saturn | Relay | 2005-2007 | 2005-2007 Saturn Relay | | AWD, RELAY |
| Saturn | Sky | 2009-2010 | 2009-2010 Saturn Sky | | 2 DOOR CONVERTIBLE, TURBO 2 DOOR CONVERTIBLE |
View More
Genuine GM Parts, the Right Choice
Your vehicle deserves only genuine OEM GM parts and accessories. To ensure reliability, purchase GM part # 12337820 Strap,Airbag Wiring Harness. Our GM parts and accessories are expedited directly from authorized GM dealers strategically located all across the U.S. and are backed by the manufacturer's 12 month, 12,000 mile warranty. OEM GM parts are the best for restoring your vehicle to factory condition performance. This part fits specific GM Cadillac
ATS
,
Brougham
,
CTS
models. It fits Chevrolet
Avalanche
,
Beretta
,
Silverado
. It also fits GMC
Sierra
,
Suburban
,
Yukon
. This also fits Saturn
Astra
,
Outlook
,
Relay
.
Affordable, reliable and built to last, GM part # 12337820 Strap,Airbag Wiring Harness stands out as the smart option. GM Parts Giant is your prime online source with the biggest and best selection of genuine GM parts and accessories at giant discounted prices. We have the OEM GM parts and accessories you need at the lowest possible prices. GM Parts Giant has you covered no matter what type of GM vehicle you drive.
Why choose

GM Parts Giant
Dedicated Service

Your complete satisfaction is our #1 goal

Lowest Prices

Best deals on genuine OE parts from dealerships

Fast Delivery

Orders are processed and delivered promptly