GM Parts Giant
We sell OEM GM parts worldwide
GM Parts Giant, by Original Parts Giant, is one of the largest distributors for OEM GM parts. Our online GM parts website offers customers the best discounted prices on OEM Chevrolet parts, GMC parts, Cadillac parts, and Buick parts. OEM stands for Original Equipment Manufacturer. In other words, it simply means our parts come direct from GM and GM AC Delco. Essentially, we do not sell aftermarket parts. We ship all of our parts from region based GM dealers within three business days to provide for fast service.
Meeting and exceeding your needs is our #1 goal
Over ten years, our team has been dedicated towards out commitment with our customers. We know customers have high expectations, as GMPartsGiant we enjoy the challenge of meeting and exceeding our customers needs each and every day. Our core values of success continue to demonstrate our loyalty by building dedicated relationships with all of our current and future customers.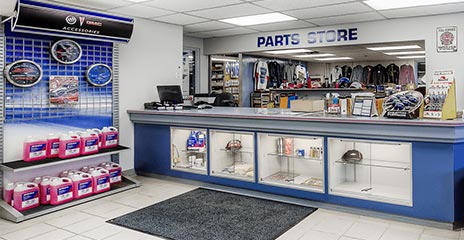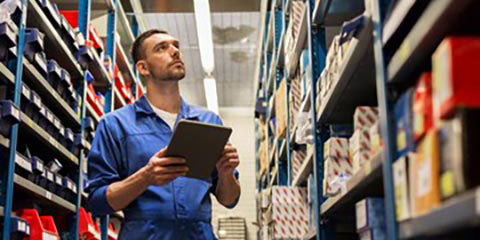 Finding the right part has never been easier
We want to thank you for visiting our genuine OEM GM parts catalog. Feel free to contact us via email, live chat, or over the phone so we can help you in every way possible. Initiating returns is simple and hassle free.Learn more about our Return Policy by clicking here.

What Our Customers Say
"This is the first GM parts site that the website was accurate in terms of availability. I've ordered from other sites only to find out a part is unavailable. Very pleased with the service, accuracy, cost and delivery time. Thank you"

CloudyCricket-90500, 2021-07-08

"I spent three days looking for a window switch, local and all over the internet. gmpartsgiant.com was several pages down the search results, (you folks need to look into that) when I finally got to them, that had my part! I just placed my second order with them today, they'll be the first place I'll go for parts from now on."

medasovic, 2017-12-16

"They have 9 out of 10 discontinued parts that I can't find anywhere else. Every GM site that pops up on a google search says they have the part, that is until you go to their website to find that they don't. GMPartsGiant has the part and won't show up in a search if they don't. Shipping is 4 to 5 days, from ordered to received. Parts are genuine GM parts, and in GM bags or boxes. I have ordered a lot of parts from these folks and will continue to buy from them. I've never got the wrong part, nor have I ever had to return a part. Just order from them and quit yer whining!"

PastelBlueZebra, 2017-03-21
Excellent Seller Ratings
Thousands of 5-star reviews are the proof of our excellent customer service. We are the leading online retailer of genuine GM parts in the USA.
4.92/5 of 2904 reviews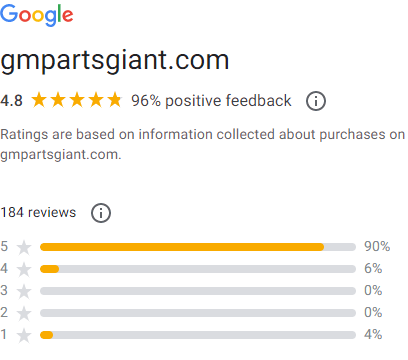 Location & Contact
GMPartsGiant.com
Genuine Parts Deal, Inc.
5151 E Broadway Blvd. Suite 1600, Tucson, AZ, 85711
Start your shopping at the excellent GM parts online store, save more in each parts and every time! Shop for GM Parts